Systemic Physiology Modeling
The incredible complexities of the cardiovascular system can be approximated via simplified circuit representations. Using this approach, we describe the behaviours of different cardiovascular system components such as contractility, vascular impedance, atrio-ventricular synchronization, auto-regulation, etc, and perform 0D simulations of pressure and flow for different disease conditions and physiologic states. In one example project, we introduce various dysfunctions, such as limited heart rate and impaired respiration, into a virtual patient with single-ventricle circulation, and studied the resulting exercise performance.
The CMERL continues to use clinical and literature data to construct, improve, and validate these physiology models. This research area provides a mean to predict global physiologic responses and investigate systemic mechanisms affecting cardiovascular performance.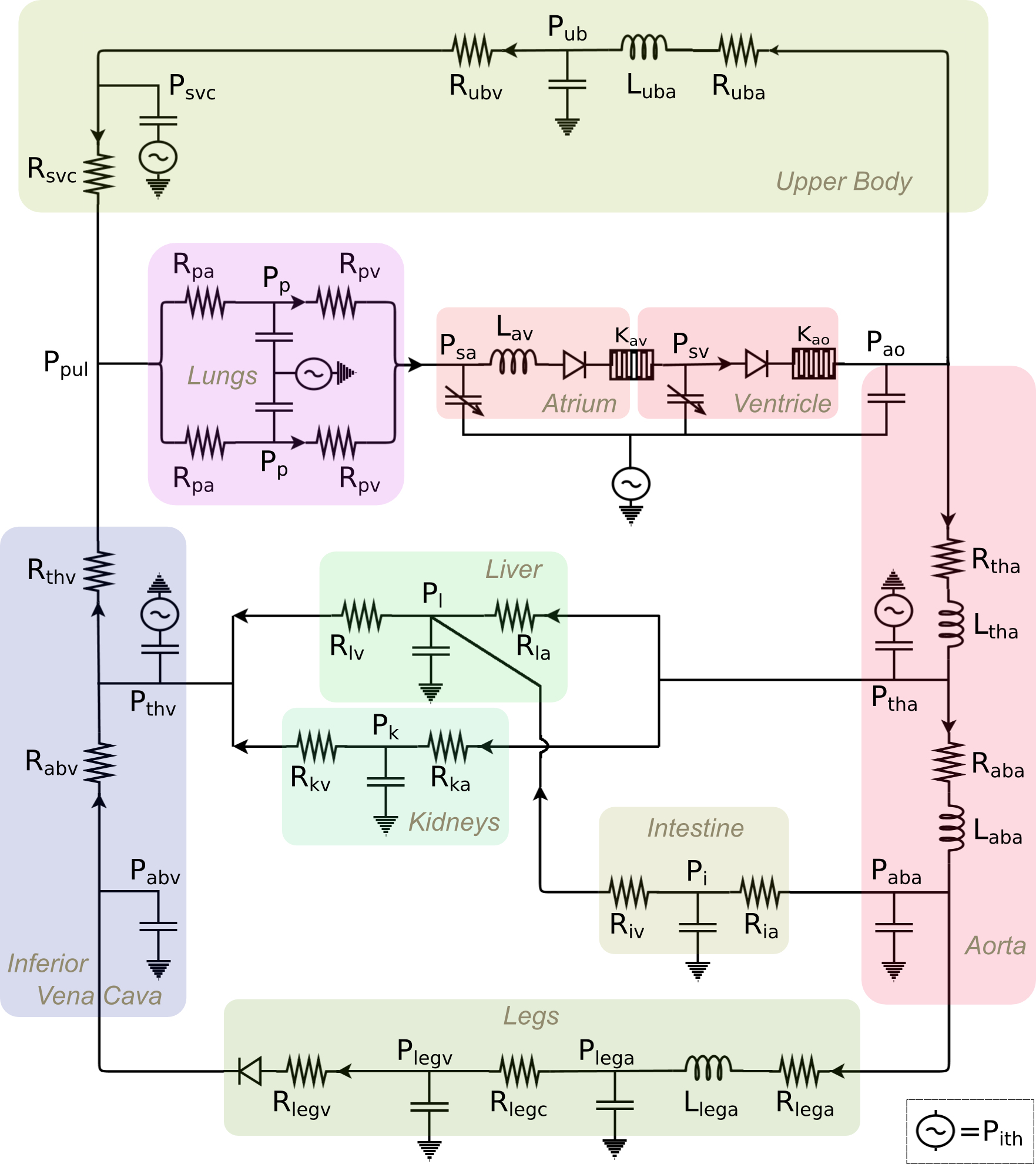 Lumped-parameter physiology model describing the single-ventricle circulation